Things You Need To Know Before Buying A Car
Many car salespeople may pressure you to leave the lot with a purchased vehicle, so it's crucial you're armed with information about the cars you are interested in, the budget you can afford, and the value of your trade-in — if you have one. With these details, you have all the tools you need to negotiate properly.
Here are top tips and strategies for making sure you get the best-quality vehicle at the lowest price.
Think about financing
Prior to visiting any dealership, have a sense of what kind of deposit you can put down and what monthly payment you can afford. It also helps to do some research on available auto loans to get a sense of what you qualify for. Or try a service like AutoGravity, which allows you to select rates and terms that fit your budget and then obtain offers from lenders.
Check your credit score
Knowing your credit score can be helpful as well. Justin Lavelle, chief communications officer for BeenVerified, says, "Having a good idea of your credit report and credit score and the interest rates available can help you negotiate a good deal and save hundreds, if not thousands, of dollars."
Shop around
Research the cars you might be interested in before you head to a dealership, rather than going in unprepared. To determine what kind of car you want, use resources like US News Best Cars, where you can search anything from "best cars for families" to "best used cars under 10k." Another resource is Autotrader, which can be used to search new and used cars in your area by make, model, price, body style, and more.
Compare prices
Lavelle also stresses getting detailed pricing info in advance: "Price the car at different dealerships and use online services to get invoice and deal pricing." A reliable tool is Kelley Blue Book. Use the site's car value tool to find out the MSRP and the dealer invoice of a car as well as a range of prices you can expect to see at dealerships. TrueCar is also helpful to use. You can search for and request pricing on any make, model, or year of car. You may get a slew of phone calls, emails, and texts from dealers immediately after, but having information from different dealerships can help you negotiate prices. You should also visit dealer sites to look for rebate offers.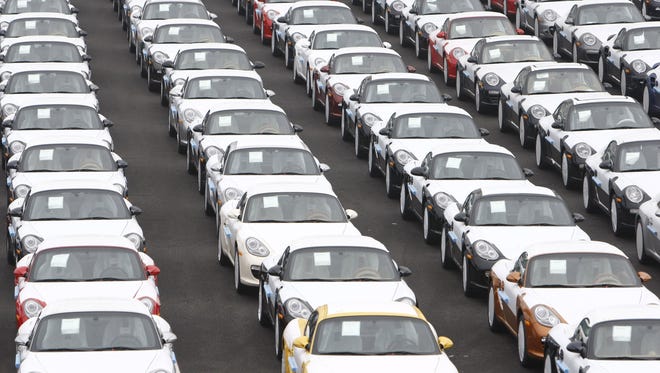 Know your trade-in value.
It's important to know the value of your trade-in before going to the dealership. Car dealers are notorious for low balling customers when buying their trade-ins. They will use tactics such as increasing the price of the car to the same amount of your trade-in. Your best bet may be to sell your trade-in via a private sale to get the maximum value.
Research the dealership.
This is a step that is overlooked by many car buyers. Look up ratings and reviews for the dealership that you are visiting. Visit online forums and sites with dealer rankings. Pay close attention to what past customers have to say about a particular dealership. This way you can stay away from high pressure dealers. There is no worse feeling when buying a car than feeling like you were ripped off when you bought your car.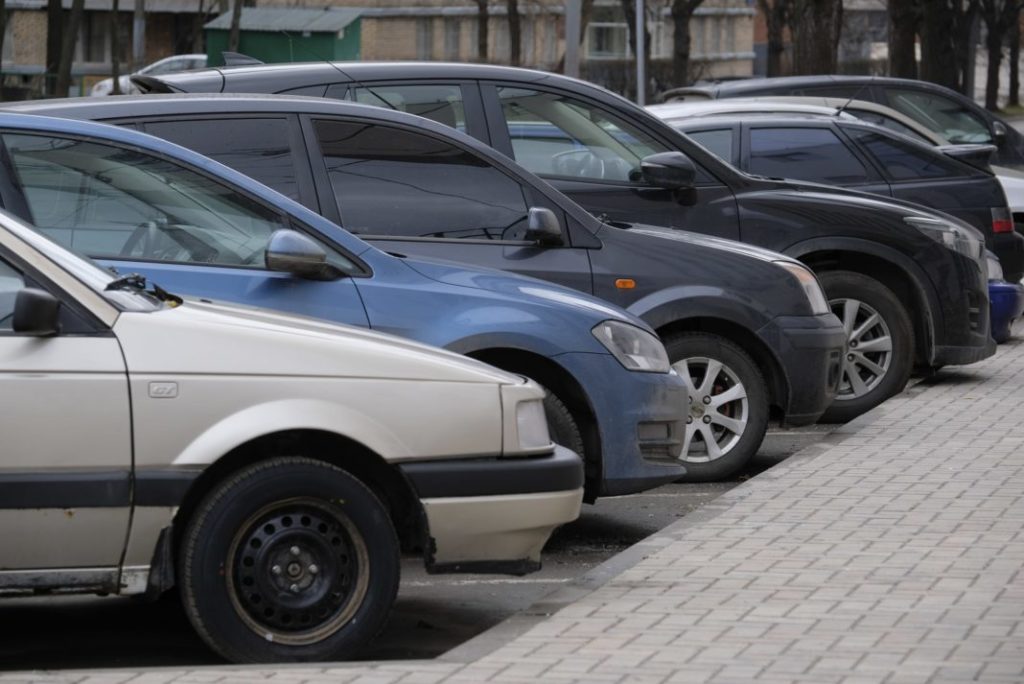 Review the Vehicle History Report.
The used car has a back story to it that cannot be ignored. There may be evidence of serious internal damage of the vehicle included in the report. Carfax is one of the best sources for a vehicle history report. Do not hesitate to use it
Request a Pre-purchase Inspection.
Let the trained Mechanic take a look at the car before the purchase is made. This does not mean that the seller is trying to deliberately pass a lemon on to you; the seller may not know about some of the problems. The pre-purchase inspection can uncover some difficulties underneath the hood
Take a Look at Some of the Reviews.
There are number of auto related websites that have reviews of various models, including used cars. It's a little bit more consumer education to check these reviews but will be well worthwhile
Do Not Hesitate To Negotiate.
The sticker price doesn't have to be the final cost. The used car dealer is willing to negotiate a little bit. Be certain that you understand there is just so good of a deal. You can't get but do not hesitate to try to achieve it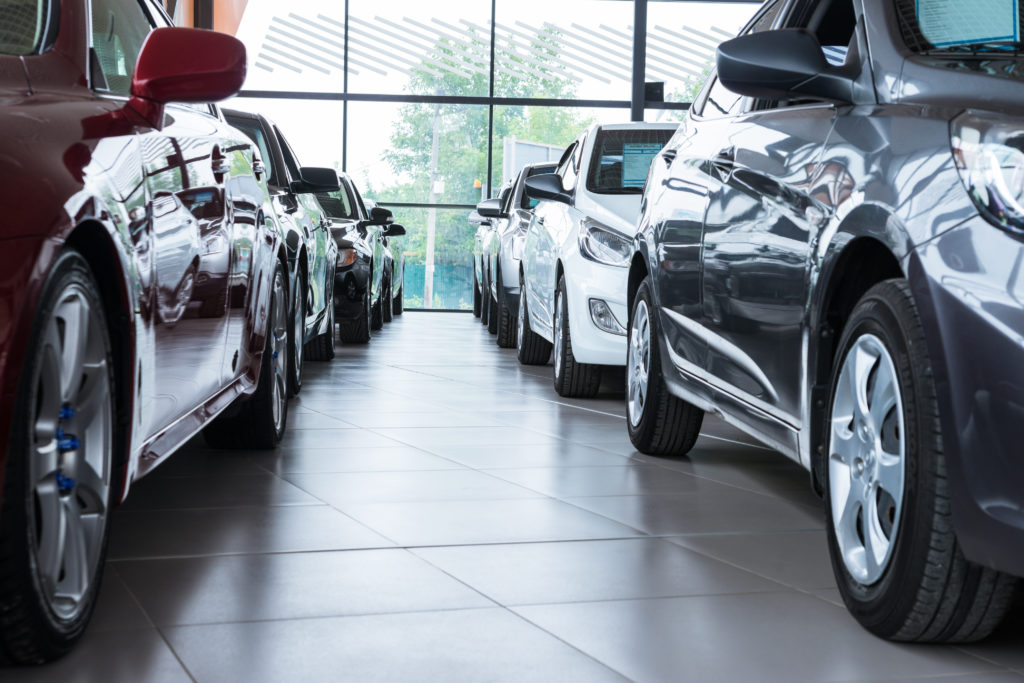 Tips for Haggling at a Dealership, According to Insiders
Whether you're looking for a new or used car, when you visit a dealership, you better be prepared to haggle. Most of us know the basics—do your research, don't be afraid to walk away—but negotiating can be a tricky business. We asked industry insiders to tell us what works best when haggling over the price of a car.
ALWAYS SELL OUTRIGHT.
If you're trading in your old vehicle for a new one, you'll typically get a better deal if you just sell it outright. While most dealerships will low-ball the value of your trade-in, new dealerships are especially sneaky about it. New dealerships are notorious for this. Let's say you come to my lot and want to get $1500 from your trade in. I will tell you it's worth $300, for example. You go to a new dealership and tell them you want $1500. They give you $1500, but add $1200 somewhere on the back side. New dealerships have a lot more play in their numbers, and therefore can give you more perceived value.
GET QUOTES BASED ON PROFIT MARGIN.
When you negotiate a better price, don't just get a number for that specific vehicle,. Instead, ask for the discount related to the suggested retail price or invoice price (the amount the dealer actually paid for the vehicle).
USE MILEAGE AS LEVERAGE.
Let's say you're buying a used car, and you score competing offers for the same model at different dealerships. In this case, you can use the car with the higher mileage to your advantage. I'll give you an easy example. The customer was down to my vehicle and a vehicle on another lot. We were the exact same on price, but mine had 100,000 [miles] and theirs had 160,000. The car they were trading in had 200,000. By the time the customer paid off the loan at the other guy's lot, they would be back in the same place [in terms of mileage]. On the other hand, they could drive the car at my lot for another 7 or 8 years, and then trade in. In the end, I got the sale because my car had less miles. My tip here is that if they were going to go with the other guy, they could have negotiated to pay less because they were getting more miles."
EMAIL DEALERSHIPS FOR NEW CAR PRICES.
Many buyers will skip the negotiation process altogether and simply email local dealerships and ask for the best price. It sounds simple, but it works. Chris Abouraad, a former dealership owner and current Sales Team Manager at CarGurus.com, says, "For new car shoppers, sending emails to local dealerships that have the exact desired model and asking for the best price can result in getting the best price."
Top 5 Factors When Buying A New Car
When buying a new car, there are many factors to consider. The car needs to fulfill your wants, needs, and lifestyle demands. Also, you'll want to consider the resale value, costs of ownership, desired features, incentive and trade-in options, and pricing and financing. Make sure you get the best value for your money by considering the following five factors.
Residual Value
The residual, or resale value of a car is the value of the vehicle as it depreciates with time. Some buyers may purchase a vehicle on sale or with special dealer rebates. However, these incentives could cause a vehicle's value to depreciate faster.
On the other hand, some of the best-selling cars can also depreciate quickly in value if there are too many of them on the market. It pays to do some research beforehand and determine which cars have strong resale values. This step could potentially save you thousands in the long run.
Cost of Ownership
When buying a new car, it's vital to consider additional ownership costs. The price of insurance, fuel, and maintenance can add up over the years. Car expenses shouldn't total more than 15% to 20% of your total monthly budget.
Before purchasing a new car, check with your insurance company to find out how much your rates will change. Premiums may increase, depending on the make and model of the vehicle. Typically, the more expensive a car is, the more it will cost to insure. If you're exploring options for insurance, check out this article about the different types of car insurance and which one best fits your needs.
Remember that fuel-efficient cars can save significant money in the long-term. Comparing fuel economy and picking an efficient vehicle can reduce your costs of ownership. Similarly, maintenance costs also come into play. Consider the price and availability of replacement parts, as well as consumer reports.
Features and Technology
One of the most notable factors in buying a new car may be the safety devices, features, and technology. Buyers should choose vehicles with features that meet their needs but avoid extra features are unnecessary. New cars often come with advanced safety features such as adaptive headlights, automatic parking, and backup cameras. This type of technology can be very beneficial. However, make sure not to pay for technology and features that you will not use.
Prospective buyers should take more than one test drive to make sure the car is a right fit. Check for driving comfort, blind spot view, and the seating configuration. Legroom, storage space, and other amenities are also important factors that can have a significant impact on your decision.
Incentives and Trade-ins
The best time to buy a new car is when dealers clear out inventory at the end of the year to make room for new models. Usually, the beginning of October is the perfect time to purchase a car before the new model comes out. Additionally, prospective buyers should keep their eyes open for low-interest loans and other rebates near the end of the model year.
Car owners may make a better deal when selling their old car on their own. However, a trade-in at the dealership could save you valuable time and energy. Collect offers from different dealerships to get the best price for your old vehicle. Check out the following article for more tips about the best time to buy a car.
Price and Financing
To get the best price for a new car, potential buyers will have to do their research. Car dealerships want to establish lasting relationships with their customers. By showing up with price comparisons, strict budget guidelines, and a precise idea of what you're looking for, you can effectively negotiate a reasonable price.
If you're able to pay in cash, great! However, most prospective buyers will need a loan or financing. Check your credit history and score beforehand to get a better idea of your financing options.
Many car dealerships make the most profit from their financing department. As a potential buyer, it can be to your best advantage to get your own financing. Your local bank might be able to beat the rates the car dealership is offering. However, manufacturers often have the best promotions with interest starting at 0%.