Plastic Surgery Safety
Because your safety is our primary concern
The Importance of Preparatory Research
As an elective procedure, cosmetic surgery affords patients the time for thorough research. Patients should seek a specifically qualified, board certified plastic surgeon with extensive experience, as these are the most important factors in the success of your cosmetic surgery.
The Meaning of Licensing and Specific Plastic Surgery Board Certifications
While all US physicians must be licensed to practice medicine, board certification is a voluntary process that demands proof of skills beyond that required by basic licensing. A physician's board certification is his most important credential; it ensures that he has fulfilled the comprehensive medical and surgical training required for excellence in his specialty. Any physician may claim to be a cosmetic or plastic surgeon, and may even be board certified in a given specialty. Therefore, it is important to establish that a cosmetic surgeon is board certified by American Board of Plastic Surgeons ( ABPS).
The American Board of Medical Specialties (ABMS) includes twenty-four member boards. Together, these organizations have collaborated in the development and implementation of the rigorous professional standards that constitute a credential for qualified practice in each specialty. To earn an American Board of Plastic Surgery ABPS board certification, a physician must meet the education requirements and residency training standards in Plastic Surgery specialty, and pass a written and an oral examination. In further support of his expertise, the candidate must officially present several of his own cases as selected by the ABPS Board from the list of his past surgeries. In order to maintain his board certification, a doctor must also practice the latest advances in his specialty, and demonstrate best practices for patient safety, communication, and ethics.
The credential for the practice of plastic and cosmetic surgery granted by the American Board of Plastic Surgery (ABPS) is the only plastic and cosmetic surgery credential recognized by the ABMS. In addition, it is the only credential that ensures that a surgeon is qualified to perform plastic and cosmetic surgery on the entire body, including the face and neck.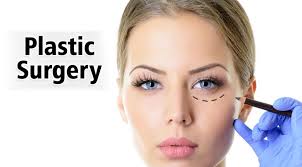 Beauty Procedures This Plastic Surgeon Says 'No' To
Bogus tummy tuck marketing
While tummy tucks are one of the most common operations performed, many doctors will claim that they have a new or "better" version, or create a 'branded' tummy tuck. (Tummy tucks do continue to evolve in ways to reduce complications and hide scars, but this isn't a "new" procedure.)
Some doctors may make up variations of a tummy tuck, particularly those that include liposuction, which Youn says many surgeons abandoned years ago. If you look up these branded tummy tucks in a scientific journal, there's nothing on them.
There are standard ways of doing many of these procedures. [And] there are doctors who try to separate themselves by making variations of operations that aren't necessarily better. But if the patient doesn't have anything unusual, I'm not going to tell you that I'm going to do this very different than the doctor down the street from me.
Buccal fat removal (cheek)
During this procedure, fat from the inside of the mouth is removed to reduce the fullness of the cheeks. While Youn has been performing this procedure for about 15 years, he says he's seen it recently become trendy on social media with influencers and other surgeons.
As a result, many doctors perform it on people whose faces are already thin.
Dr. David Shafer, board-certified plastic surgeon in New York City, agrees. When cheek fat removal is performed by an experienced surgeon on the right candidate, the procedure is not dangerous, and can have effective results.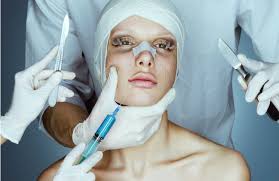 Thread lifts for the face
Thread lifts were a popular procedure between 2005 and 2010, and are now making a comeback.
The point of thread lifts is to insert temporary sutures to subtly "lift up" skin. the skin may look better right after the procedure but the effects only last about a year.
"We realized that they didn't work [because patients] would have these permanent sutures sticking out of their skin years later. Unfortunately, they're back. At least the sutures today aren't permanent so you don't have to pull them out of people's faces, but there is still the question of whether the procedure will last.
Noting that people often think thread lifts can create similar results as a surgical facelift.
There is a lot of confusion because there is the word lift in it. But you're putting a barbed thread underneath the skin, which will pull and give you a little bit of a lift, but it's very temporary. When you do a facelift, you are lifting up all the skin and moving it as a unit.
Still, Shafer says thread lifts do have a place.
We offer them for someone who has a big event in the next few days and wants more definition to their jaw line, so we might put in a few threads to get them that, but this is not for someone who has been saving up for years and thinks it will be equivalent to a facelift with less down time and less risk.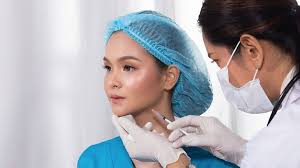 Top 3 Tips for Maintaining Your Cosmetic Surgery Results
Cosmetic surgery procedures boast high patient satisfaction rates, and most patients are thrilled with their results for many years after surgery. However, it's important to understand that your results require upkeep to stay in shape, and that nothing can fully stop the effects of aging, lifestyle habits, and genetics.
The great news is that there are some things you can do to successfully maintain your results for years to come! Here are some suggestions for maximizing your cosmetic surgery outcomes:
1. A healthy diet & regular exercise are key
Body contouring procedures can transform your curves, providing a more pleasing and proportionate look. While the results may seem magical, the look you see now can only last if you remain at a healthy weight. For instance, fat removal procedures such as liposuction will permanently rid you of targeted fat cells, but if you gain weight, you will see it in other areas as remaining fat cells expand. It's even more important to keep your weight within a stable range if you've had a surgical lifting procedure (such as tummy tuck or body lift)—you'll want to avoid stretching your skin again and nullifying the improvements you worked hard to achieve.
The best way to maintain body contouring results is to continue exercising regularly and eating a healthy diet. The good news is that sticking to this rule will also help you feel great and improve your overall health, in addition to helping you retain the look you love after surgery.
Pro tip: Cosmetic surgery recovery can be a challenge for active patients, as required recovery time will put a damper on your regular exercise routine. Don't become discouraged and know that it isn't abnormal to gain a little weight during your recovery period. Eating the right things and introducing non-strenuous activity when it's safe can help keep you healthy and make getting back to the gym easier once you're healed.
2. Good skin practices make a big difference now and later
Immediately after your procedure, proper care makes a big difference in scarring. And as time goes by, great skin care will help your results look as good or better than ever.
First off, scarring is a necessary aspect of many surgeries and while your surgeon will take care to place your incisions where they can be most easily hidden, making sure they heal optimally and fade nicely over time is partially in your hands. First, it is critical to follow any postoperative activity restrictions; these rules will help you avoid straining your scars, which could cause them to become wider or more visible. Secondly, be sure to protect your incisions in the sun, keep the area clean, and use the topical scar care creams and ointments recommended by your doctor.
Later on, the right medical-grade skin care products can help enhance and maintain your cosmetic surgery results, particularly when it comes to facial procedures. Good skin care is so helpful that many surgeons have an aesthetician on staff to guide their patients to the right products for their skin. Even if you have an existing skincare routine, it's best to ask about your products and see if you should adjust anything going forward.
Pro tip: Follow your surgeon's aftercare instructions to the letter. There are a number of holistic scar care products on the market making unsubstantiated claims—and some of these can even cause wound healing problems. Save yourself the time, money, and potential harm by only using what is recommended by your cosmetic surgeon.
3. Healthy habits inside & out
What you put in and on your body not only impacts your surgical results, it can make a huge difference in your overall health. For instance, most board certified cosmetic surgeons require patients to quit smoking tobacco for at least a few weeks before and after surgery. Nicotine greatly impacts your body's ability to heal, resulting in prolonged recovery times and, potentially, complications that can lead to pain, bleeding, and more visible scarring. Excessive alcohol consumption is another pitfall you'll want to avoid; there are a number of health drawbacks to overdoing it when it comes to drinking.
Pro tip: Be honest with your surgeon about your lifestyle habits. Let him or her know if you smoke, how much you drink, any medications you are on, and even what supplements or vitamins you use both internally and externally. Your surgeon will let you know the steps you should take to prepare for surgery and what to avoid to ensure your results are optimal.
Liposuction
Liposuction, or suction-assisted lipectomy, uses thin cannulas, or hollow metal tubes, to vacuum fat from various parts of the body, usually the abdomen, thighs, buttocks, hips, backs of the arms, and neck. Liposuction may also be used for male breast reduction.
Tools used in liposuction include standard, ultrasound, mechanical, and laser devices. They all tend to involve suction of fat through a tube.
To prevent complications, there is a limit to the amount of fat that the surgeon can safely remove, depending on whether the patient will be discharged immediately after surgery or admitted to the hospital.
Liposuction should not be intended as a weight-loss procedure. When performed in the right patient, the goal is to improve contour and decrease limited areas of fat deposits.
Complications are rare but possible. They include the accumulation of blood under the skin, known as hematoma, infection, changes in sensation, allergic reactions, damage to underyling structures, and unsatisfactory results. The doctor must discuss these with the patient beforehand.
Liposuction does not reduce the risk of developing diabetes, heart disease, or high blood pressure.