Tips for Making Your Carpet Floors Last
Carpets get replaced on average every seven years. Most replacements involve a home remodeling either prior to a home being sold or after it is purchased. If you plan to keep your wall to wall carpeting for more than a few years, here are some tips that will help keep your expensive carpeting looking new.
Keep the dirt outside.
Many cultures remove their shoes when entering a home. This habit really helps keep a carpet looking new. If you want to wear your shoes inside, entry mats also cut down on dirt coming into your home.
You may not realize it, but tests show that it takes up to 17 steps before the soles of your shoes are clean. Dirt tracked onto a carpet eventually sifts down to the carpet backing and grinds away at the fibers, literally wearing it out. Surface soil also dulls the carpet color by covering it up. Fine grit scratches the carpet fiber, just the way a diamond scratches glass. So after you clean the carpet, the carpet still looks dull and dirty because the fiber surface is distorted.
Vacuum, Vacuum, Vacuum!
Did I mention that you have to vacuum your carpets? Buying the "best" vacuum isn't enough– you have to take it out of the closet and use it on a regular basis. First, make sure it works properly: the bag (or bagless cylinder) should be less than half full; the belt that turns the brushes should be tight; and the brushes shouldn't be worn or full of hair/lint. Vacuuming up the visible crumbs and dirt isn't good enough, either. With an active family, you should vacuum two to three times a week. You'll need to use 4-6 passes in the high traffic lanes, 2-3 passes in the low traffic areas.
Spot Clean.
Many carpets come with "Stain Warranties." But guess what? You still have to clean up spills and spots from the carpet. If a spot stays in the fabric indefinitely it can oxidize into a permanent stain. (A stain is a spot that won't come out.)
Some carpet warranties have a spot removal chart included. These charts list various substances and give specific methods to remove spots from your carpet. If you don't have a spotting chart available, go to the Carpet and Rug Institute's website at www.carpet-rug.org and look under Approved Products to find safe carpet spotters.
Remember, carpeting is a delicate fabric. Always blot gently to remove a spill. Never rub or scrub. Apply just a little spotting solution (mist it on, if possible) and gently blot. You may need to repeat this process two or three times before the carpet is clean. Do not over-wet the carpet.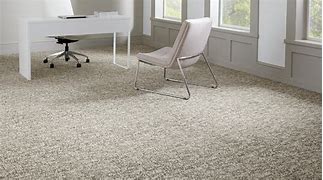 Limit direct sunlight to your carpet
Many of you will already be aware that direct sunlight can cause fading of your carpet's colour. This is particularly a problem for darker coloured carpets, which is why it's often a good idea to choose a lighter carpet in rooms with large windows, or conservatories.
The easiest (and cheapest) way to tackle this problem is to ensure your curtains or blinds stay shut when the sun rays are hitting it directly – at least most of the time. It's also possible to find ultraviolet-blocking window coatings, which can be purchased in clear so that the appearance of your windows doesn't change.
Fluorocarbon protectors can also be purchased, which can be applied to your carpets and rugs. Just be sure to purchase a product that's safe for your specific carpet material.
Move furniture around every now and again
Heavy furniture will, over time, cause flattening of certain parts of your carpet, which is why it's a good idea to rearrange now and again. Even if the rearrangement is only temporary, this can go a long way. Placing ice cubes or water on the flatted areas is a good way to bring the carpets back up, due to their ability to expand as they absorb moisture.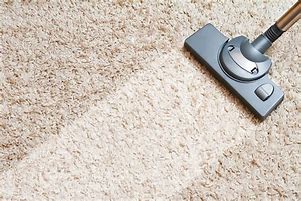 Don't Let Stains Sit Around
It's hard to prevent spills entirely, but not every spill has to become a stain. Pick up anything solid and dab a towel to clean up any excess liquid right away.
Once you've cleaned up the initial spill, dilute it with club soda and then blot it up, remembering not to rub it. Another good cleaning solution can be made with a tablespoon of clear ammonia (not blue) in a cup of water. Fill a spray bottle with that mixture and use it for fatty stains like cheese or chocolate.
Vacuum Multiple Times
In addition to following a cleaning routine, you also need to vacuum the carpet multiple times. Cleaning the carpets can be a tiring task which is the reason why most of us roll the vacuum cleaner on the carpet just once. However, many of us are not aware of the fact that vacuuming the carpet just once is not good enough to remove the dust, dirt and allergens from the carpets. Make sure that you vacuum the carpets at least twice or thrice to thoroughly clean it and remove dust build up.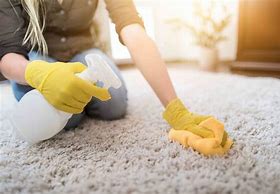 Use Club Soda & Vinegar for Stains
Your friends must have enjoyed your last night's party, but the spills on your carpet have surely given you nightmares. Well, not anymore. Here is a trick to rid of those arrogant stains from your carpet. Blot the stains with some club soda. And if that doesn't work, use one-part vinegar with one-part water and spray it over the stains. Let it sit for 10-15 minutes, then with the help of a sponge or cloth soak it up.
Use the Freezing Technique
Imagine a chewing gum getting stuck on your carpet and you have no idea to get rid of that sticky mess. Such a mess can play havoc for your carpet's longevity. Try using an ice cube for the same. Freeze the chewing gum for approximately 30 seconds. Once the gum is hard, use a spoon to take the gum off from your carpet.
Professionally Clean.
Most carpet warranties require you to professionally clean your carpets every 18-24 months. This is the same as regularly changing the oil in your car. Maintenance is important. (Save your cleaning receipts. You'll need them if you put in a claim under the carpet warranty.)
There are several ways to clean a carpet. Most major carpet mills want you to have their carpets cleaned using the hot water extraction method. That's the industry's way to say "steam cleaning". This method removes more soil and more types of spots than other methods.
You need to know several things about hot water extraction. Like anything else, if it's not done correctly, it can harm or even ruin the carpet. ! Look for cleaners who are Certified Carpet Cleaners. This shows that they are highly trained. They are required to clean your carpets according to the manufacturer's specifications.
They will use chemicals that are safe for your carpet and your family. They will remove excess water so the carpet dries faster — in hours, not days. They will rinse the carpet fibers to remove residues that would otherwise attract dirt and make the carpet re-soil quickly.