How to Do an Electrical Walk-Through of Your Home
Taking an electrical walk-through of your house with a contractor before the drywall goes up is a great way to get the best lighting plan for your home and save on costly fixes after the fact.
Review Your Ideabooks
Go back through your ideabooks of spaces you like and home in on the lighting in those photos. Can you identify where the lighting source is located and what type of fixture is being used? Jot down notes, such as "need an outlet under the sofa" and "love the cove light in this dining room."
Prepare a Floor Plan
Print out a floor plan and sketch in your anticipated furniture layout. If you're working with an interior designer, solicit their help. Don't just look to the ceiling for placement of overhead lights. Mark walls that you might use for hanging art and highlight dark corners that could benefit from additional light.
Come Prepared
Make sure you or your contractor come with a floor plan, a tape measure, permanent markers and a clipboard. It never hurts to have a tape measure to figure out spacing and furniture arrangement. Permanent markers will allow you to mark the studs and subfloor with locations. And the clipboard? It may be the only clean writing surface in the home
Walk, Don't Run
Walk through the home room by room, and expect to spend several hours if you are building a new home. Compare your marked-up floor plan with the actual structure to make sure your preferred light fixture is possible in that location.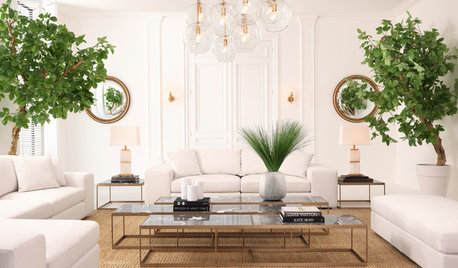 Construction Contracts: What to Know About Estimates vs. Bids
When homeowners are planning a remodeling or construction project, one of the first things they usually want to know is how much the work will cost. Part of asking about cost is not just defining what the work will be but also knowing what form you would like the contract to take — fixed price (also known as a bid) or time and materials (also known as cost plus or estimate of cost). Understanding the subtleties of these contract forms will help you decide which is right for you.
Fixed Price
A fixed-price proposal, also known as a bid, guarantees that a specific amount of work will be accomplished for a specific price. For example, a bid might be: "Three layers of roofing will be removed and replaced with 1,000 square feet of new 30-year CertainTeed composition roofing, including starter flashing, ridge vents and underlayment for $5,000 plus tax."
The idea with a fixed-price proposal is that the cost will not exceed the agreed-upon price unless work is added, subtracted or changed. For instance, upgrading to a 40-year product would increase the cost of the material and labor. Similarly, if there isn't a plywood substrate, installing plywood under the roofing would be an added cost. Those costs would be documented in a change order, which shows the change in cost to the contract price.
Pros of fixed price. Bids are the preferred method of contracting for many firms and homeowners. Homeowners choose it for a variety of reasons. Many like knowing that there is a not-to-exceed amount for the project, barring any change orders.
The fee for work is usually paid on a schedule that is tied to the calendar or to milestones, like the completion of framing or installing Sheetrock. That means checks are written less frequently and for a predictable amount. Some people are more comfortable having a specific price rather than one that can vary based on actual cost. Others want to be assured they are getting the lowest possible price by comparing bids from several contractors.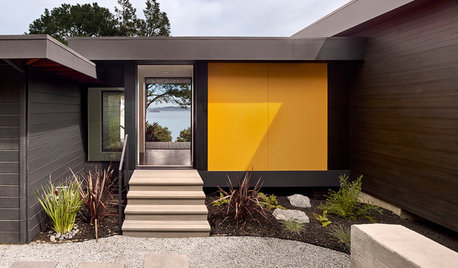 Remodels That Make Good Resale Value Sense — and That Don't
Repeat after me: I am the master of my remodel. Perhaps you should say it again, because sadly, it's not always so. Remodels sometimes have a tendency to develop their own inertia, as decisions lead to new dilemmas, unintended consequences and surprising outcomes. In some cases, these flights of fancy are perfectly acceptable, provided the design and completed execution truly align with the vision and budget.
But if your budget is a concern, and the wise investment of limited home improvement dollars matters, then there are a few basic guidelines you should familiarize yourself with before planning your remodel. Today we review remodels that typically make good financial sense, providing a nice return on the investment at the time of resale
Kitchens. Updating a tired old kitchen is one of the wisest methods, and a tried-and-true one, of increasing the value of your home. When planning a kitchen remodel, and making design decisions and selections for plumbing fixtures, appliances, cabinets and countertop materials, you should determine whether you are prioritizing your own design aesthetic or the return on your investment.
For example, using the existing kitchen layout and affordable cosmetic materials is a sure way to keep the cost of your kitchen remodel manageable. When you start tearing out walls, bumping out the exterior home footprint to gain a few feet, and moving plumbing fixtures and appliances, the cost of the remodel will jump and your dollars will be less efficiently spent.
Adding living space. A straightforward addition of a new living room space is typically a very good investment. Newly added square footage generally increases your home's value. There are certain costs that will be associated with your addition regardless of the size. New square footage will require the demolition of existing exterior walls, a new foundation, a new roof, new exterior siding and probably new windows. If you are going to incur these expenses, it's important to get some bang for your buck. It's important that the added room is sized so that the space can be efficiently produced.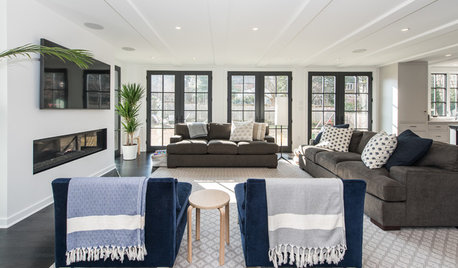 How Much It Costs to Work With an Architect
If you're planning to remodel your home or build a new one, an architect could be a key individual to hire. These professionals can not only design your new home but can also manage the construction process so you don't have to. But how much does it cost to hire one?
What Do Architects Do?
Architects listen to your ideas and build on them to design a home that's often better than what you originally imagined.
Design homes and home remodels. Residential architects specialize in designing homes, both from scratch and as remodels or additions to existing homes. To get started, your architect will ask questions about how you live, why you want to remodel or build and, if you're remodeling, how you live in your home and what's currently not working for you.
Analyze your site. Architects can glean information about a particular property to help you decide where to best position your home on the land — or whether to buy a property in the first place. "We look at the topography, slopes and flat spots, sinkholes, rock outcrops and soil features that are significant,"
Document your home. When remodeling, it's a good idea before you make any changes to understand which of your home's walls are load-bearing and where the electrical and HVAC are located. Architects document a home's existing conditions through "a detailed set of drawings that show the interior and exterior of the space,"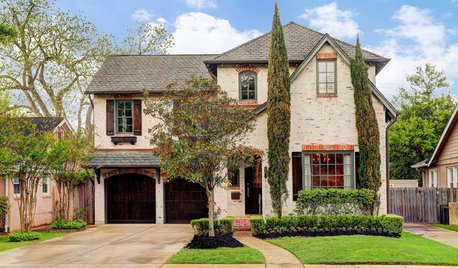 How to Get Your Pendant Light Right
Pendant fixtures have become a popular lighting choice for a wide range of rooms. Being aware of a few basic rules of thumb can prove to be very helpful — both in selecting a fixture for a specific location and for determining how high to hang it
Over a Table
The recommended height to hang a pendant above a table is 28 to 32 inches, but the fixture can be hung slightly higher or lower depending on personal preference, fixture size and ceiling height.
Address whether or not the fixture is to provide task or ambient light (or both) and select a fixture which meets the lighting needs of the location to be hung. A large drum pendant hung over a table not only anchors the vignette, but if placed on a dimmer the fixture can provide brighter light for any tasks done at the table and softer light while dining.
Hanging multiple pendants above a rectangular table can be a very effective choice, not only to properly light the entire table surface, but also for aesthetics. Here the pendants are hung sightly lower than in the previous example and both look appropriate for their specific spaces.
In the Hallway
Fixtures hung in an entry or hallway can add a lot of drama and beauty, casting shadows while providing light. In spaces with tall ceilings it is important that the fixtures not be hung so high that they are outside of the line of sight while standing in the space.