Reasons You Should Hire A Video Production Agency For Your Brand Videos
If you're looking for a great way to get your brand noticed when you've decided that you want to create videos either for use on social media channels or to run a commercial lot on television, you are going to want your videos to look good.
You may not know how to begin the process of creating a video but the idea of hiring someone may give you pause. Your cell phone videos are pretty good, aren't they? Why should you hire a team to make your video for you?
If you are hemming and hawing over whether hiring a company to produce your videos is a good idea take a look at these five reasons why a professional video production team is the best possible choice for you.
1. YOU DON'T HAVE TO DO IT
When you take the step to outsourcing the production of a video you essentially free up a lot of your time. Professional companies went into the business of making videos because they enjoy it, and so long as you've found a reputable company, they're probably good at their job.
There is a lot of work that goes into making videos that you've probably not even considered. Before anyone goes to hit record there is a lot of prep work involved. Not only does a script need to be written but also every shot, or image, needs to be figured out ahead of time to ensure that the footage is going to accomplish the task at hand.
If you decided to take on the work yourself imagine how much time you would spend getting ready for the video shoot. (Not to mention the editing process which is time-consuming all on its own.) Unless making videos is a hobby of yours you may become frustrated during the process when you begin to see how much time you're taking away from your business and brand.
Hiring a company to do the video work for you frees you up to continue to run your business the way you want to so that the commercial will only enhance your business and won't distract from the important aspects that you could be working on instead. Save yourself the time and hire professionals.
2. ACCESS TO HIGH-QUALITY EQUIPMENT
You probably already know that the videos you can take on your cell phone aren't as good as professional equipment can capture. Even if your phone camera has a high-quality lens professional cameras are going to have the capacity to store more footage and have a steadier shot in the first place.
If you are going to make an effort to create a video for your small business don't waste your time and money on a project that you will be embarrassed by in the end. Hiring a company that can bring their experience to your video is the solution. Home videos are great for capturing school concerts and children opening gifts.
Not only is the film quality better with professional cameras but the tripods, camera stands or equipment needed to get the shots you require will be better without worrying about a camera shaking or dropping. Professional equipment is just all around going to give the best results in standards of video quality, you cannot compete with it with everyday cameras.
3. KNOWLEDGE OF GOOD LIGHTING
Perhaps you don't know that one of the key technical aspects of getting great film footage is having excellent lighting. Cameras don't react to lighting the same way our human eyes do, so in order to capture similar lighting qualities on film, you have to add artificial lighting to achieve the right look.
Since lighting can set the mood or even just make your product look better you will want to hire someone with expert knowledge of good lighting and will have the necessary equipment to make it happen. Business interviews will need different lighting setups than product shots. Even outdoor shots need to be artificially lit in order to look good on camera.
Having great lighting helps the camera draw focus on the important things in the shot whatever that may be. Unless you already have lighting equipment to use already, getting the equipment could be an expense you hadn't planned for. While you may be able to rent what you need, you may also have to purchase lights and that may not be an item you've budgeted for.
A professional video production agency already has the knowledge of how to light different setups to have each situation look great on camera and they already have the equipment needed to achieve these well-lit shots.
4. GREAT SOUND
Have you ever watched a movie or clip without any sound? Sound elements add a more complex emotional quality to video imagery and being able to capture the best quality sound is important to reducing background noise and getting your message across.
You may have experience listening to music through a speaker that sounds "tinny" compared to a speaker that has a higher quality sound. The better the speaker the more pure sound will come through. The same will hold true with recording the sound in the first place, the better the equipment, the better the sound. (And the easier editing will be as well.)
Professional video companies understand how to get the best sound and have everything they need to do so at their disposal. Making a video production agency the best solution for your brand's video. They can also help you add great background music to your video if you so choose.
5. POST-PRODUCTION SPEED
After all the video has been captured, your shoot has been cleaned up and packed away you'll be excited to get your video out there for the world to see. But the bulk of the work is just beginning since your video footage needs to be edited in order for your optimal narrative to be told.
If you aren't well versed in video editing you may be underestimating the time it takes to properly edit the raw footage into the stunning final product. What you consider a "simple three-minute video" could translate to hours of editing time to get it just right. And that is for professionals who are trained on specific editing software and understand the footage that was taken.
Editing can be complicated because you need to be sure the images match up with the audio seamlessly. Adding in cuts, taking out those "ums" and "likes" out of conversations can be difficult without the knowledge of how to best go about editing.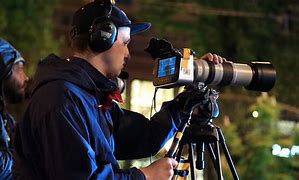 Tips on Choosing a Videographer
With all the low-cost video equipment available today, it's easy for someone to buy equipment and claim to be in the video business. Understanding your goals, planning properly, being professional, flexible and easy to work with, having done successful similar work, having satisfied clients and having the experience to solve problems during your project are traits you should look for when choosing a company for your video project.
With all the low-cost video equipment available today, it's easy for someone to buy equipment and claim to be in the video business. Understanding your goals, planning properly, being professional, flexible and easy to work with, having done successful similar work, having satisfied clients and having the experience to solve problems during your project are traits you should look for when choosing a company for your video project.
Don't get dazzled by a demo reel.
A lot of production companies host a demo reel on their homepage. Typically, it's a minute-long series of clips from past projects set to music. The purpose is to prove to you that they're an established company with a variety clients. Sounds good, right? What demo reels don't show you is what those finished projects really looked like. You need a video that does more than look pretty: It needs to be effective for your business and communicate the message you're intending to send. Dig deeper into their website and find the actual videos they were hired to create. Don't see any? It's a red flag.
Find their most recent projects.
I'll admit it: The company I work for — Plum Productions — doesn't always showcase our most recent projects on our website. Updating our website is time consuming, so we only refresh the videos every few months. Our most recent projects can be found on our Vimeo and Facebook pages, because it takes just a few clicks to upload them to those sites, and I can easily send direct links to specific videos to potential clients.
Visit a production company's social-media sites to see what their most recent works look like. Recent projects deliver an accurate representation of the current equipment and talent they'll bring to your shoot.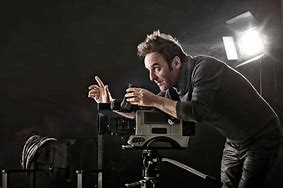 Experience
A company without experience may know how to do a certain task very well, however, if they are faced with any technical issues or changing requirements they've never faced and most likely aren't equipped for, they won't be able to cope and your project can be ruined.
Inexperienced videographers are basically using your video project as a learning experience or to be able to add something to their portfolio, and often the results can be disappointing or not exactly what you were expecting.
Understand Your Goals & Planning
If you meet or get in contact with the videographer to discuss your project, they should prioritize learning what your objectives are and be willing to learn as much about your company and the subject as possible.
The majority of a video project effort goes into the planning, known as the pre-production phase. Inexperienced video companies often don't realize the importance of this. Without proper planning, they may shoot first and then realize that the storyline doesn't work properly and they don't have the footage you need. It's never advised to shoot first, ask questions later!
Every video project is different and if you're given a quote without discussing your details, it can lead to a product that doesn't achieve your goals or extra costs being tacked on later.
Never ask a videographer to just show up and shoot without having a plan. If you need help developing a plan, a good video production company should be willing to help you with this.
What exactly is a freelance videographer?
In essence, a freelance videographer captures video content for various brands and clients on an ongoing or project-to-project basis. They work under a producer, alone, or as part of a small team to record footage for anything from a long-form documentary to a short music video or TV advert. They are responsible for maintaining and operating their equipment, shooting the actual footage, and usually editing the content themselves afterwards.
What types of freelance videographers are there?
The list is endless, but here are some examples of videographer types to be aware of:
Camera Operator – Strictly speaking, anyone operating a camera on a shoot or in the studio is given the title of videographer. Depending on the size of the production, they may also be responsible for the video's lighting and sound work.
Corporate Videographer – Many videographers specialise in corporate content, which covers any kind of non-advert based video footage commissioned by a business or large corporation, e.g. training videos or shareholder updates.
Documentary Videographer – These video creatives shoot footage specifically for documentaries, whether for film, TV or branded content purposes.
'One Man Band' – The 'one man band' videographer owns all their own shooting equipment, and will transport it themself to the shoot location. They function as a solo production crew, shooting and editing all their own footage for paid gigs such as weddings, music videos, adverts and short films.
Real Estate Videographer – These videographers meet with clients looking to sell their homes or are commissioned by real estate companies, filming interior and exterior shots of properties for use in digital home tour videos.
Travel Videographer – This specialism means essentially travelling for a living, creating promotional, educational or cultural videos for the tourism industry.
Video Editor – The role of a video editor often falls within or overlaps with the role of a videographer. For an in-depth definition of what this role involves
Video Editor Interview Questions
To hire a talented video editor, begin with their portfolio. Use their work samples as a conversation starter and ask questions that delve into their work process and specific technical skills. In some circumstances, employers ask candidates to edit raw video as a take home test, and schedule interviews with the most promising candidates.
If there are skills you need beyond the scope of basic video editing, be sure to address these in the interview. If you want your new hire to shoot additional video, add motion graphics, use special equipment or work under specific conditions, be sure to address these in the interview, go ahead and add your own questions about these topics.
Interviews are also a great opportunity to learn about your candidates' soft skills. How well do they take feedback? How comfortable are they with presenting their work to management and stakeholders? All of this is valuable information that you can use to hire the right video editor for your team.
Operational questions
Video Editing Questions
As a video editor, whose work do you admire? What do you like to watch in your own time?
How do you stay updated on the latest tools and trends?
Do you have any side projects you'd like to mention?
Who would be your ideal client to work for?
What video editing software have you used before?
Describe a time you encountered a technical challenge in your career. How did you overcome it?
How do you present your work at client or stakeholder meetings?
What would you do if your most important client hated your work?
How do you know when a project is a success?
Portfolio Questions
Which of your work samples do you consider to be your best work?
Where did you start on [this work sample?] What images, copy, budget, or guidelines were you given to begin?
How much time did it take to create this piece?
How do you start a project like this? How do you know when you are done?
Describe a time you worked with a multidisciplinary team on a complex project.